Grow fast with effortless blogging & social media. Keep customers talking about you with smart blog and social media content from folks you trust. Always have something to say. Try It, It's Free Get Content Today Smart Content Marketing Easy Blogging & Social Media Insightful Analytics
You're awesome! Keep it up!
Your subscription request has been sent to the feed owner.
Code verified. You are now subscribed to the feed.
Your email and password have been updated successfully.
Your company name has been updated successfully.
Ideas Meetup #1 - Refugee Education Challenge - OpenIDEO Melbourne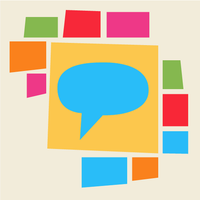 Who's Going
Loading your connections...
Event Details
Want to help improve learning opportunities for refugees around the world?  
In this OpenIDEO Melbourne meetup, we will use design thinking techniques to brainstorm and rapidly prototype some solutions to this big, challenging problem:  How might we improve education and expand learning opportunities for refugees around the world? 
***No design experience required. 
Bring:  A laptop / tablet / smart phone so that we can quickly upload findings.   
Please create a profile on OpenIDEO before attending.  
We host events every couple of weeks.  Sign up here to learn about new events.
About OpenIDEO
OpenIDEO is an online open collaboration platform that seeks to solve some of the worlds stickiest problems through collaboration and design thinking.  The Melbourne OpenIDEO meetup is an event that brings people together in Melbourne to participate in challenges on the platform. 
[Click here to see the original post]