Grow fast with effortless blogging & social media. Keep customers talking about you with smart blog and social media content from folks you trust. Always have something to say. Try It, It's Free Get Content Today Smart Content Marketing Easy Blogging & Social Media Insightful Analytics
You're awesome! Keep it up!
Your subscription request has been sent to the feed owner.
Code verified. You are now subscribed to the feed.
Your email and password have been updated successfully.
Your company name has been updated successfully.
How This Tiny Colorado Startup Plans To Dethrone Gore-Tex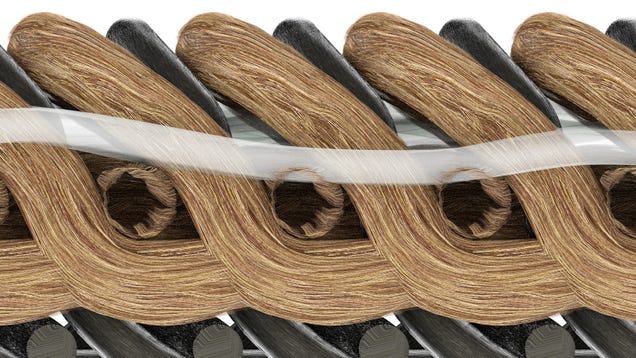 For nearly 50 years, Gore-Tex has defined rainwear. But now, thanks to an innovative new process that builds water resistance straight into any item of clothing, Voormi is aiming to end that domination. Here's how their technology works.
Voormi's "Core Construction" isn't a new material or even a new type of rain jacket. It's a new production process that allows the Colorado-based startup to weave a technical membrane straight into the fabric of a one-layer item of clothing. Imagine your favorite flannel shirt, with the same soft hand and the same drape, just waterproof. Or, a pair of merino wool long johns that are just as comfortable and just as breathable, only windproof. It's the ability to add the technical merits of membranes to existing garments that Voormi is hoping will be its killer app.
As we learned in yesterday's article about the history of rainwear, it's the ability to stop rain and wind while still allowing heat and sweat vapor to escape that has defined Gore-Tex's domination of performance apparel for the outdoors. Its big innovation was a porous membrane sandwiched between inner and outer fabrics — called three-layer construction — and, while the size of the pores in the membrane and therefore its technical attributes can be specifically tailored to a variety of jobs, that three-layer design has yet to be bettered.
We spoke with Voormi's Timm Smith, who has a background in chemical engineering and performance textiles from his...
[Click here to see the rest of this post]