Grow fast with effortless blogging & social media. Keep customers talking about you with smart blog and social media content from folks you trust. Always have something to say. Try It, It's Free Get Content Today Smart Content Marketing Easy Blogging & Social Media Insightful Analytics
You're awesome! Keep it up!
Your subscription request has been sent to the feed owner.
Code verified. You are now subscribed to the feed.
Your email and password have been updated successfully.
Your company name has been updated successfully.
Why California's High-Speed Rail Matters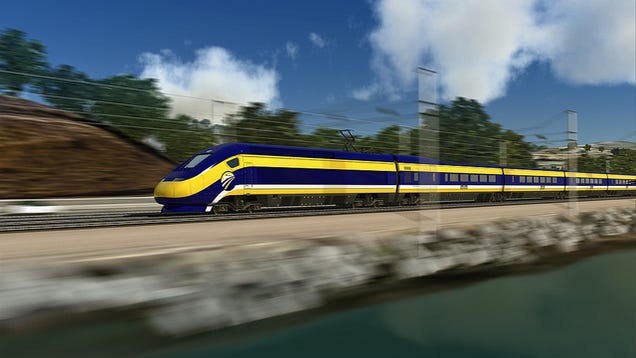 Welcome to Reading List, a breakdown of some wonderfully constructed words, phrases, and sentences you should really be reading this week. Before you get too excited, take a second to take a peek over all our exhaustive (seriously I'm still recovering) coverage of CES 2015. But when you get a gadget overload, take a look at some of these great reads from around the web.
Many smart minds, including Elon Musk (remember Hyperloop?), have been worried that California's high-speed rail initiative will be woefully out of date once it's eventually finished. But Salon argues that the ambitious project to lessen our dependence on highway travel is an important step for American infrastructure, and these speedy trains may be the most important project of this century so far. [Salon]
Smartphones have become inseparably entwined with humanity. So much so that these pocket computers have even changed how are fingers work. In a small departure from our usual text-based selections, this Atlantic photo essay perfectly captures how smartphones are quickly become the most ubiquitous gadget in human history, whether the center figures in political protests or capturing fleeting memories with a loved one. [The Atlantic]
Star Wars' brief teaser trailer has been pulled apart, analyzed, and stitched back together so much, what does just one more time hurt? This time a physicist takes a look at just how fast Kylo Ren's speeder traverses the Tatooine (I assume) desert. Under strict scrutiny, the...
[Click here to see the rest of this post]